Choosing a Floorplan to Suit Your Family
When it comes to building your new home, one of the most important decisions you'll make in the early stages, is the design of the layout and Floorplan. This is especially the case if you are planning to grow your family and need to consider a house plan that fits with future needs. How should you go about choosing a Floorplan that will suit? Here are several key points to keep in mind:
Kitchen the Heart of the Home
Planning a kitchen with kids in mind, consider Open Plans with plenty of storage. Think ahead of what your kids (or will need) as they grow, so that your kitchen can be an organised as functional space for the whole family to enjoy. Consider adding a breakfast bar or nook that is wide enough to comfortably seat everyone for a causal meal or as a space to 'hang out' as a heart of the home.
Work & Study
Keep your new home tidy and organised with an office room or study nook. You might just need to have somewhere to make sure your bills don't end up missing or in the toy box! A study nook incorporated into the living plan is also a great way to keep an eye out on the kids as you work, and can be adapted to be a space for older kids to go online under supervision.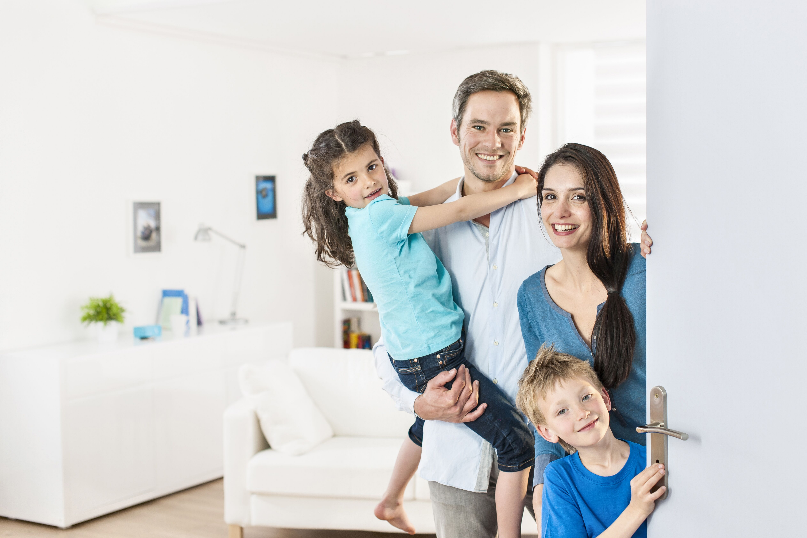 Rooms & Family Spaces
If you're planning to start a family, consider the location of the nursery so that it is away from noise; usually at the back of the home to avoid noises from off-street traffic, front door or driveway. Younger kids may share a room, but as they get older you might need more rooms for privacy. If you have frequent visitors, consider adding a guest room which can double up as a study. A teen or parent retreat is also a good idea for those who prefer a quiet moment after a busy day.
Other Areas
Don't forget the Laundry and Garage, these areas can also be designed to fit your family! With the extra washing of kids clothing and school uniforms, allow for extra space in the laundry to fold, iron, or dry. Extra storage space for linens, towels and blankets can also come in handy! Upsize your garage for storage of toys and sports equipment to help you stay organised.
Hallmark Homes has a great range of Floorplans to suit families of all shapes and sizes, you can even customise the layout to suit and match your needs. With over 30 years' experience in the home building industry, we have helped many families realise their dreams of high quality, customised family homes.
Build a home that you'll always love to live in with Hallmark Homes! Get in touch today: 0508 442556
Related Tags: