What is So Appealing about a New Home?
Buying and owning a home is one of the biggest milestones in our lifetime. Most of us spend years dreaming of our own home and when it is time take the step, we are faced with buying either an existing home or building a new home. Not surprisingly, building a new home is increasingly popular in recent years, here are some reasons why it's so appealing to have a new home:
Location
With a new home, you can choose where you want to be, right down to the section of land you prefer. Often, sections that are available to build on are located in newer areas with amenities and infrastructure that makes the area ideal and convenient for settling in, especially for growing families. Choosing a section is like having a blank canvas, and allows you to be as creative as you wish with your build.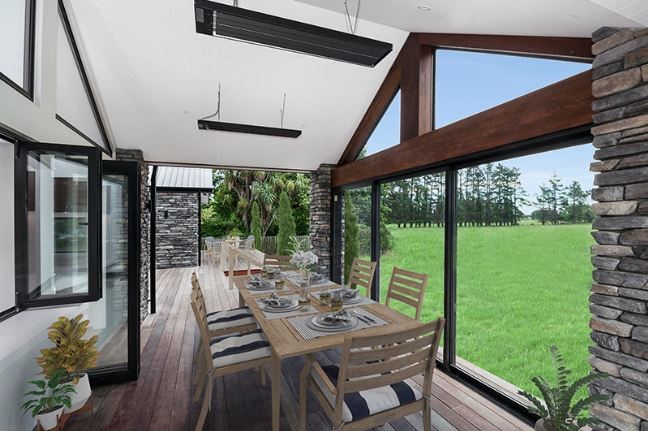 Customised Floorplan
When we talk about dream homes, it can be challenging to find existing homes that will fit perfectly with our vision and desires. Building a new home allows you to custom design the layout and floorplan of your home, as well as the interior elements and every detail of the fitout. You can select everything from door handles to shower heads, so your home can be uniquely yours.
Energy Efficiency
Technological advances have enabled us to now design homes that are not only customised in terms of layout, but also designs that incorporate energy efficient elements with renewable energy systems, such as solar water heating and electricity. By taking advantage of local climate and site conditions, we can often also incorporate passive solar heating and cooling. This not only means your home will be more comfortable to live in, but you will also save on energy costs in the long run. Many newer appliances are also designed to be multifunctional while energy conserving. With a new home, you can choose to install the appliances designed with the latest technology to suit your needs.
Low Maintenance and Warranty
With older homes, issues tend to arise over time especially with certain elements and appliances that need to be updated or even completed replaced. The cost of renovations and replacement can be substantial with both materials and labour involved, especially in areas such as the kitchen and bathrooms. A new built home, due to its latest design and utilising technology to maximise efficiency will require lower maintenance. In addition, new homes come with a warranty and should any issues arise they will be remedied at no cost.
Building your own home is an exciting journey and selecting the right builder is the first step towards a successful outcome. Hallmark Homes is Canterbury's leading Master Builders in building quality custom designed homes. We listen carefully to your needs, and follow through with great customer service. Backed by our guarantee, we never compromise on quality. So not only will your home be an award-winning home – it will be a home uniquely built for you.
Get in touch for a free consultation on building your home today: 0508 442556