Smart Home Technology – The reality of today!
The term 'smart' used to define one's intelligence or how well they were dressed. However, in recent years we have seen a massive crossover from smart people to smart things. If you were around in the early 60s to 80s when the futuristic TV cartoon series screened "The Jetsons" you may be feeling a sense of déjà vu as we see 'smart' homes evolve from the realms of science-fiction to reality.
Improvements in technology plus high customer demand for better connectivity, ease of use and comfort has sparked a surge of innovation and development in smart home automation with devices becoming smarter, faster and affordable. Performing tasks that were once unconceivable!
You can now manage and control your home with 'smart' appliances and devices, all from an app on your phone, computer or tablet even when you're not there. Let's take a look at how this technology can make a difference to your everyday life.
Voice-activated systems such as Amazon Echo, Google Home and Apple Homepod can connect and control lighting, adjust your home's temperature, opening or closing blinds, controlling your garage door, syncing with your home security system, integrating with your entertainment system, operate other home appliances, and more.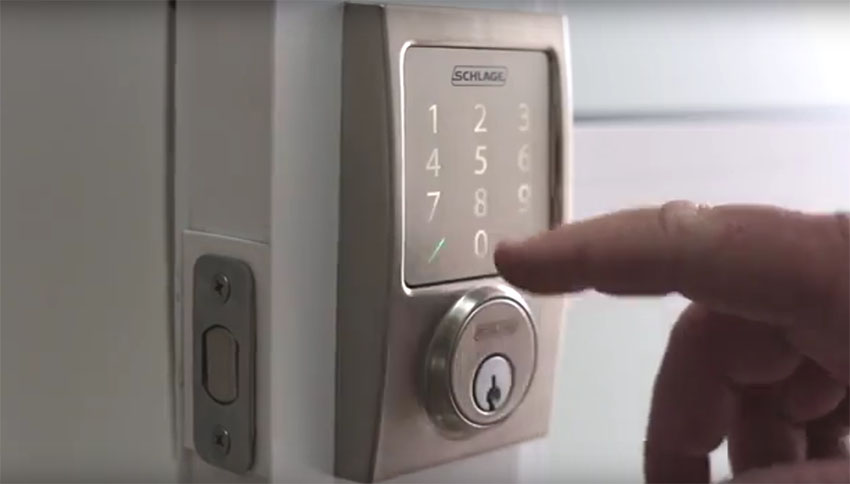 With home security being a priority for most households today, having full control of your home even when you're not there is a huge advantage. Outdoor and indoor security cameras can capture and stream high quality footage of your home to your phone, including notifications if any suspicious activity or motion is detected. When it comes to your pets, you can even get separate tags, so they can pass through your doors without setting off the alarm.
As Hallmark Homes' top priority is to provide a secure comfortable living environment for families, our team is always exploring new smart technology and home innovations to benefit our customers. We work closely with our trading partner Econx to design smart automation systems specifically suited to your needs and budget.
The way we interact and engage with our homes is becoming much easier. You don't need multiple remotes, devices or timers. The Econx System enables you to simply regulate your home features manually or set schedules to control the security and automation of your home from your smartphone, anywhere in the world at any time.
A smart home system can replace the need for:
Security Alarms
Lighting sensors
Under-tile heating controllers
Towel rail timers,
Separate remotes for garages, gates & alarms
Wi-fi controllers for heat pumps
Water heating timer
Electric blind remotes
Pool & pump timers
Irrigation controllers
Plus, more…
Hallmark Homes, award-winning master builder Canterbury, is excited to be at the forefront of smart home technology. Our new home designs reflect our committed to building quality homes that make life easier and more enjoyable for home owners.
For more information on smart home technology, custom home designs or house and land packages Faringdon; contact us today or visit our showhome 'The Lochy' – opening times are Thu to Sun, 12 to 4pm or by appointment, located at 9 Lemonwood Drive, Faringdon, Rolleston.
Hallmark Homes – Canterbury's design and build specialists – build homes smarter!