How long does it take to build a house?
Naturally, this is one of the first questions most people ask when looking at the option of building. The actual construction period for the average house takes between five to six months.
From the first meeting to move in day, the full build process with concept design, council consent & construction takes on average 9-12 months, however there are many varying factors that affect the length of time. These include:
The speed you are able to make decisions on plans and specifications
Bank finance/ pre-approval
Consent timeframes at the council (is resource consent needed?)
The size and complexity of design – If you are building a large architectural home you will need to allow at least 7-10 months for construction alone
Configuration (i.e. single or double storey)
Weather conditions
Post-contract variations & changes
Client supplied & arranged tradespeople
If this happens to be your first new home build experience it can seem a bit daunting, so before you commit to a specific builder, it's important that you fully understand their build process and also remember to ask about progress payments, timelines and variations (changes) etc.
In an effort to avoid delays, the following key factors should be well-defined in your new home build specifications from the outset.
Select the right house design that maximises your section and its aspect
Set your budget (what you CAN afford)
Design features you actually want – (e.g. Fully tiled ensuites, stone benchtops, Lighting design)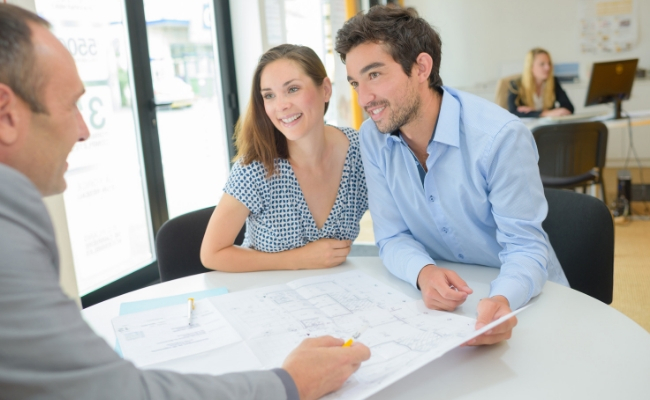 Notwithstanding the above, by nature we tend to change our minds along the way, so where practically possible Hallmark Homes, new home builders Middleton & Christchurch, make every effort to provide total flexibility during the build process. Depending on the type of variation, it may result in a slight delay (e.g. additional materials may need to be ordered) and possibly add to the final build cost.
We've been building new houses in the Canterbury region for over 30 years and are committed to ensuring your home is completed on time and on budget. Our 8-Step Build Process is designed to be fully transparent and accessible 24/7 via our custom portal 'Co- Construct' so that you clearly understand what's happening at all times, from concept to completion.
Initial Consultation
Concept Plan
Specifications
Quote & Contract
Working Plans & Consent
Construction
Handover
Ongoing Support
**Click here for a detailed outline of the Hallmark's Build Process**
If you're thinking of building a new home and would like more information on what's involved and the options available – our friendly team at Hallmark Homes is here to help. We have a range of contemporary designs, including house and land packages to select from. Or, we can start from a blank canvas and design a home that is uniquely you. Call us now ph. 0508 442556 or visit us at LINCOLN our new Showhome. Open Thu to Sun 12-4pm.
Related Tags:
KiwiSaver Homestart
KiwiSaver Homes
Home Design Plans