How to Dress the Interior of Your Home to Fit with Your Style
When it comes to dressing the interior of your new home it can seem a daunting task, however there are no hard and fast rules to creating a stylish interior as the main focus is about creating a comfortable design that reflects your personal taste.
Do you know what your interior style preferences are? If you're struggling with the concept, then the following decorating tips provided by our team at Hallmark Homes will most certainly help.
The first step to interior decorating is to know where you're heading. You need a plan! Start with gathering ideas from magazines, Pinterest, websites etc. and assemble this information including preferred colour schemes, textures, furnishings and materials into a folder, or onto a Pinterest board.
Once you have all your ideas in one place, you will begin to see a trend toward the style that appeals to you, which will help form the basis for your interior design plan. For example, you might see a tendency toward a coastal, industrial, contemporary, minimalist or classic theme. Based on your preferred style, you can then identify the items you already have that will suit the interior of your new home, plus make a list of the things that you will need to source to complete the picture.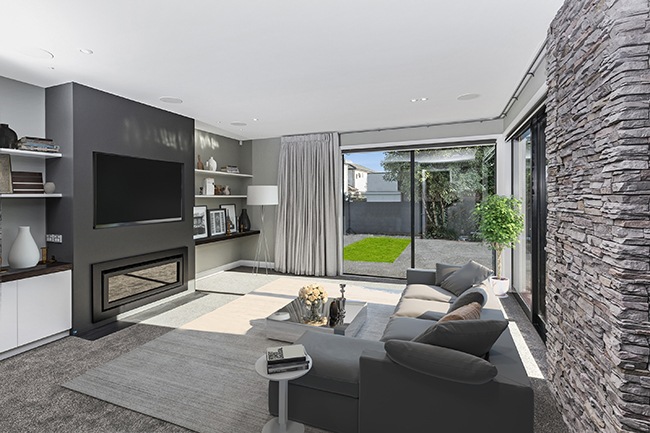 When considering the furniture layout, remember to factor in lighting. Not only is it an important functional element in your new home, different lighting features aid in creating the mood and style within rooms. For example: – flush mounts, pendants, recessed or sconces, floor lamps and table lamps. Ideally every room should have three sources of lighting positioned around the room in a triangular format.
When it comes selecting a colour scheme, neutrals are an excellent safe choice and you can then add colour through the inclusion of accessories, wall art and floor coverings. Afterall, it's easier to change accessories from time to time compared with repainting the interior walls.
Adding visual interest and warmth through textures, gives a space an instant lift. Although furniture is effective at adding dimension and texture to a space, this is also enhanced through the inclusion of soft furnishings. A large rug adds dimension to a plain floor, scatter cushions of varying sizes and fabrics can lift a sofa and soft curtaining frames a window perfectly. Click here to read our earlier blog titled 'Interior Design – Making your home a reflection of yourself.'
For some great interior dressing ideas and inspiration, a perfect place to glean styling inspiration is to visit our showhome – LINCOLN. Open from 12pm to 4pm Monday to Sunday.
You will see how we've created a cohesive theme throughout the home from the living areas through to the kitchen and outdoor entertainment area. Hallmark Homes is dedicated to helping home owners like you create a luxury home in Christchurch that you love to live in and is everything you dreamed of.
For more information call us now for a FREE Consultation, ph. 0508 442556 or contact us via email.
Related Tags:
KiwiSaver Homestart
KiwiSaver Homes
Home Design Plans
Also read here : House and Land Packages Faringdon Rolleston